Bird flu is ravaging several regions in Europe. Earlier this winter, the Swedish Board of Agriculture classified large parts of southern Sweden as a high-risk area for the further spread of this virus infection. At the same time, there is proven technology that helps us with improved virus control.
Bird flu is a viral disease that mainly occurs among wild birds and can spread to domestic birds. In addition to animals being at risk of suffering and dying, the disease often causes great financial damage. As recently as 2020, approximately 2.5 million infected domestic birds had to be euthanized in Sweden, and the concern for new outbreaks is constantly high.
LightAir's patented technology has shown in various scientific studies how it reduces the spread of, for example, the winter vomiting bug as well as influenza type A, which includes viruses that cause swine and bird flu.
Neighboring countries affected — Sweden faces high-risk
In an article in the leading Swedish newspaper Dagens Nyheter, the situation regarding bird flu in Sweden assessed as critical during early winter. This by Malin Grand, an epidemiologist at the Institute of Veterinary Medicine, SVA.
The critical situation also applies not least to larger markets such as Germany, the UK, and the Netherlands. The risks of the infection spreading are continuously monitored with great attention by many European authorities.
The last reported case of bird flu in Sweden was in January earlier this year. Back in November 2022, the Swedish Agency for Agriculture had introduced so-called high-risk areas in parts of southern Sweden, including Halland, Blekinge, and Skåne. These areas are characterized by a particularly high risk of the spread of infection and where reinforced guidelines have been introduced, such as requirements that domesticated birds must be kept indoors.
Risks and consequences
In the event of a possible wider outbreak of bird flu, the death toll for the number of poultry would be very high. There are different forms of infection and the so-called highly pathogenic form leads to very high mortality, causes epidemics that can spread rapidly, destroy the poultry industry, and result in strict trade restrictions.
Infected farms would be forced to cull large numbers of animals – whether infected or not – and introduce a lot of other restrictions. The production of foodstuffs such as chicken and eggs would suffer from extensive costs and delivery problems to the food trade. When the bird flu was at its worst last time, there was a shortage of eggs in Sweden, for example.
Spread of infection mainly through wild birds
The greatest spread of avian influenza is believed to occur mainly via bird droppings from aquatic birds. A basic recommendation is therefore to avoid contact between domestic and wild birds. This is also a direct rule in high-risk areas, where domestic birds must be kept completely indoors.
There have been reports that the virus can spread to other mammals, including such widespread species as, for example, foxes and seals. However, the risk of the virus being transmitted to humans is small but possible in isolated cases with mild or no symptoms at all. The virus can of course change, which is constantly followed up and controlled by national and international authorities.
At the time of writing, there should be no concern at all about the consumption of eggs or chicken, for example. But how can we prevent disease and viruses – in addition to careful hygiene and vaccination if such are available?
Study shows a 97% reduction in the spread of infection
The pandemic we have all lived through in recent years has underscored the need to add technology to the toolbox in the fight against viral infections. There are scientifically proven technical solutions that attack various viruses by destroying the virus's protein shell.
A seven-year research project at the Karolinska Institute powerfully highlights how LightAir IonFlow neutralizes influenza virus type A (including viruses that cause seasonal, swine, and bird flu), rotavirus, and calicivirus by losing their ability to spread up to 97%. Researchers at the IrsiCaixa research institute have also shown how the technology has a similar effect on specially designed viruses that mimic sars-cov-2, which causes covid-19.
The technology prevents the spread of infection, reduces infections, enables a broader solution, and protects against several types of viruses – already in the air and also on surfaces.
Various authorities in, for example, health care and agriculture have guidelines and recommendations for how best to prevent the spread of viruses in society. By adding a layer of effective air purification, we can proactively reduce risks and not just react reactively. This applies to the spread of viruses in all kinds of environments, from classrooms and workplaces to industrial floors and animal stables. A virus is a virus, regardless of whether we are sitting on a designer sofa or standing in a stable box.
Subscribe to our newsletter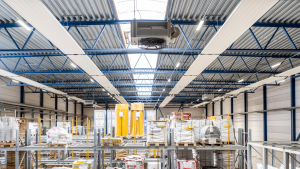 Particle-intensive industry purifies air with crushingly low life cycle costs. Learn more about how Sto Scandinavia meets its tough challenges in a factory and warehouse in Linköping.
Read More »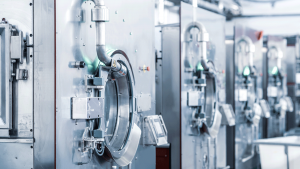 LightAir has signed a framework agreement regarding air purification with Elis Textil Sverige AB, part of Europe's leading group in textile and hygiene services. In general, specific challenges are found in the laundry industry due to high particulate levels, which are inevitably generated by handling large quantities of textiles.
Read More »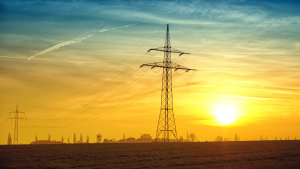 Four simple tips on how to calculate the best solution at the lowest cost for clean air. Download a calculation tool with detailed areas you need to scrutinize.
Read More »