The Scandinavian arm of a German industrial group in Linköping operates a factory for plaster and cement-related building materials. Unhealthy particles are inevitable, as most of the production ingredients consist of pure sand. Regardless of this, good indoor air has been achieved through effective air purification with crushingly low life cycle costs.
"Air purification is by no means a novelty at Sto and our operations in Linköping," says Jonas Nittberg, maintenance manager at Sto Scandinavia. "Already in the early 2000s, a solution with traditional HEPA technology was installed. Through ongoing filter changes, they stayed well below the limits set by the authorities and union agreements."
"I was relatively new in my role as maintenance manager when we heard about LightAir's offer and technology somewhat by chance. Of course, we became interested in the possibilities for better purification at a lower cost."
"The self-cleaning makes it much easier and we have never had lower particle levels"
Today, Sto uses seven larger self-cleaning industrial air purifiers (CellFlow DEP) for its adjoining factory and warehouse premises, covering just over 34,000 m³. In the intensive production, dust separation and process extraction are also used to reduce the high particle content, which is unavoidable when handling sand and rock material. The air purifiers mainly cover the large storage areas, and their principal task is to reduce the general particle content.
"The measured values have never been better, so we are very happy with our choice to go with LightAir. The fact that their air purifying equipment is easy to handle continuously with their self-cleaning solution provides further added value."
Air purification also means concrete advantages for the warehouse and delivery team in their work getting products to the Nordic market. Dusty inventory is a well-known dilemma in the logistics industry. Air purification can make a big difference to deliveries as well as reduce costs for ongoing cleaning.
"Like all warehouses, we have a lot of vehicles, including our own forklifts, which constantly drive in and out of the facility. This creates a lot of dust and particles, and swirls them around in the air. Health is key for us, but at the same time the air purifiers also help us to deliver the freshest consignments possible to our customers."
——————————
Download a complete case study about how Sto Scandinavia obtained cleaner air at a lower cost
Swedish PDF    |     English PDF  
Subscribe to our newsletter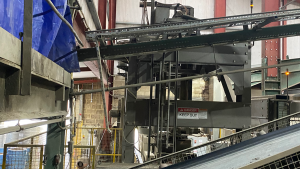 Cement factory in Essex invests in Swedish technology for cleaner air — the British cement producer Lignacite has now installed a variety of air purifier from LightAir.
Read More »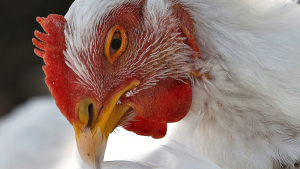 Bird flu is ravaging several regions in Europe. Earlier this winter, large parts of southern Sweden was classified as a high-risk area for the further spread of this virus infection. At the same time, there is proven technology that helps us with improved virus control.
Read More »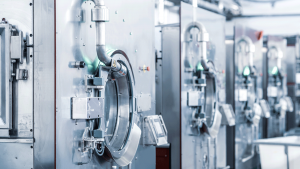 LightAir has signed a framework agreement regarding air purification with Elis Textil Sverige AB, part of Europe's leading group in textile and hygiene services. In general, specific challenges are found in the laundry industry due to high particulate levels, which are inevitably generated by handling large quantities of textiles.
Read More »