LightAir Health+ is an innovative solution for air purification that consists of two complementary technologies.
First, highly efficient air purifiers that lower the concentration of air pollutants through filtration. As much as 99.99% of traffic pollutants, viruses and ultrafine particles are removed from the indoor air.
The second component consists of patented virus inhibitors, which actively seek out and destroy residual airborne viruses in the air, immediately and continuously without any filtration.
Two technologies providing double protection
Passive protection
Indoor air free from the finest and
most harmful pollutants
The powerful CellFlow technology removes 99,99% of the finest and most harmful particles and allergens, such as traffic pollution, pollen, formaldehyde, printer particles, mold and more.
Active protection
Destroys viruses, while they're still in the air
The scientifically proven IonFlow technology provides in-the-air virus inactivation by 97%, minimizing the spread of the most common virus-infections such as influenza, colds, and winter vomiting. 
Increase productivity and reduce sick leave – reach out for free consultation
CellFlow - Removes the finest and most harmful particles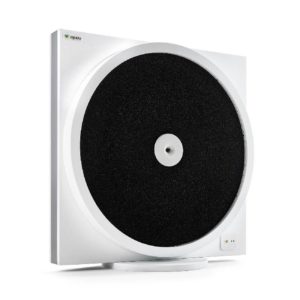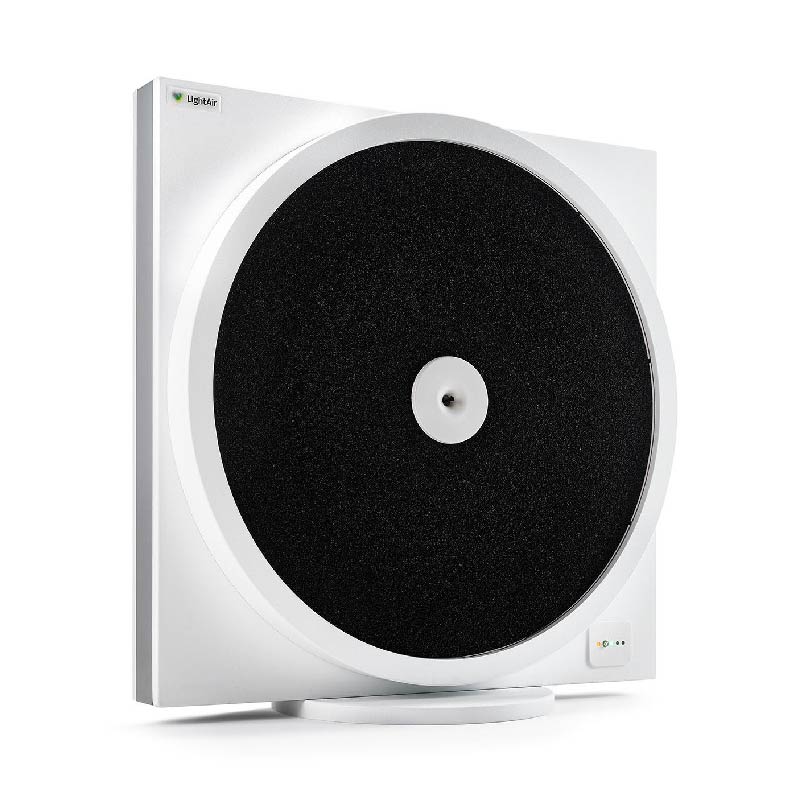 Specifications (CellFlow Pro900)
Powerful particle removal 

–

 H14 level of filtration
(PM0,1 99,99% and PM0,3 99,99%)
Recommended room size: 80-200 m²
CADR: low 300 

–

 medium 450 

–

 high 950

Noise level: 23 – 31 – 49 dB(A)

Energy consumption: 15 

–

 25 

–

 70 W 
IonFlow - Unique in-the-air virus deactivation by 97%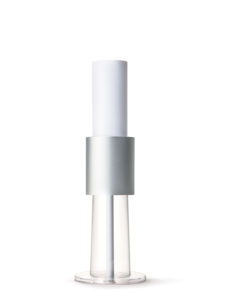 Scientifically proven to inactivate viruses by 97%, while they're still in the air
Fine particle removal down to PM0,007
Recommended room size: up to 50-60 m²
Noise level: 21dB (A)
Energy consumption: 7W
Improve wellbeing and reduce sick days
Investing in an efficient solution to provide clean and healthy air will raise the energy and production levels within your organization. 
There will be significantly reduced difficulties from allergies and asthma, for example. By reducing the spread of airborne diseases, many of our customers have reported a 20% reduction in sick days.
Let's do the math together. Reach out to get your customized calculation from an experienced LightAir representative.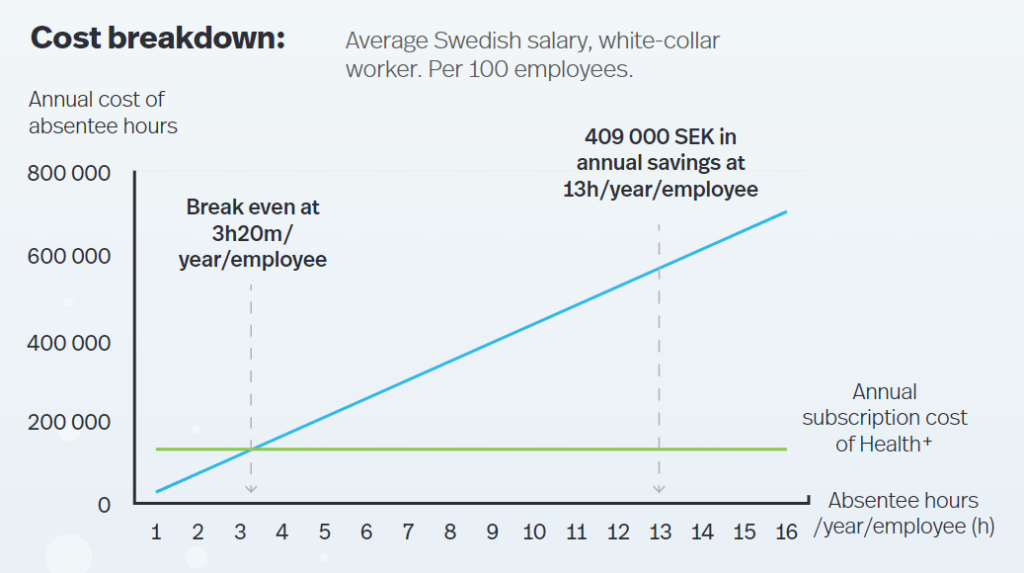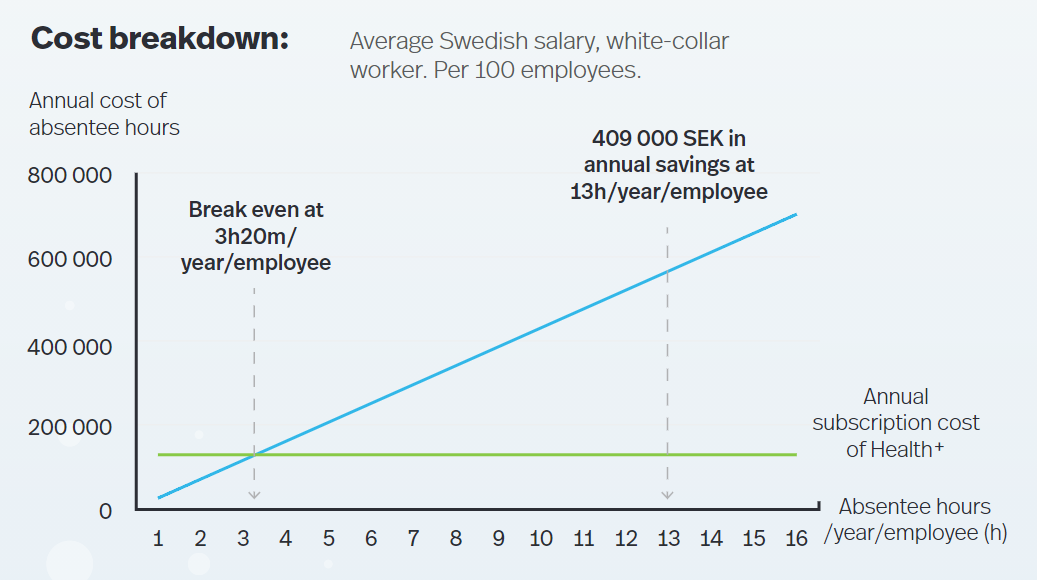 How to improve daily life for children with a chronic illness?
LightAir Health+ at Bromma Enskilda School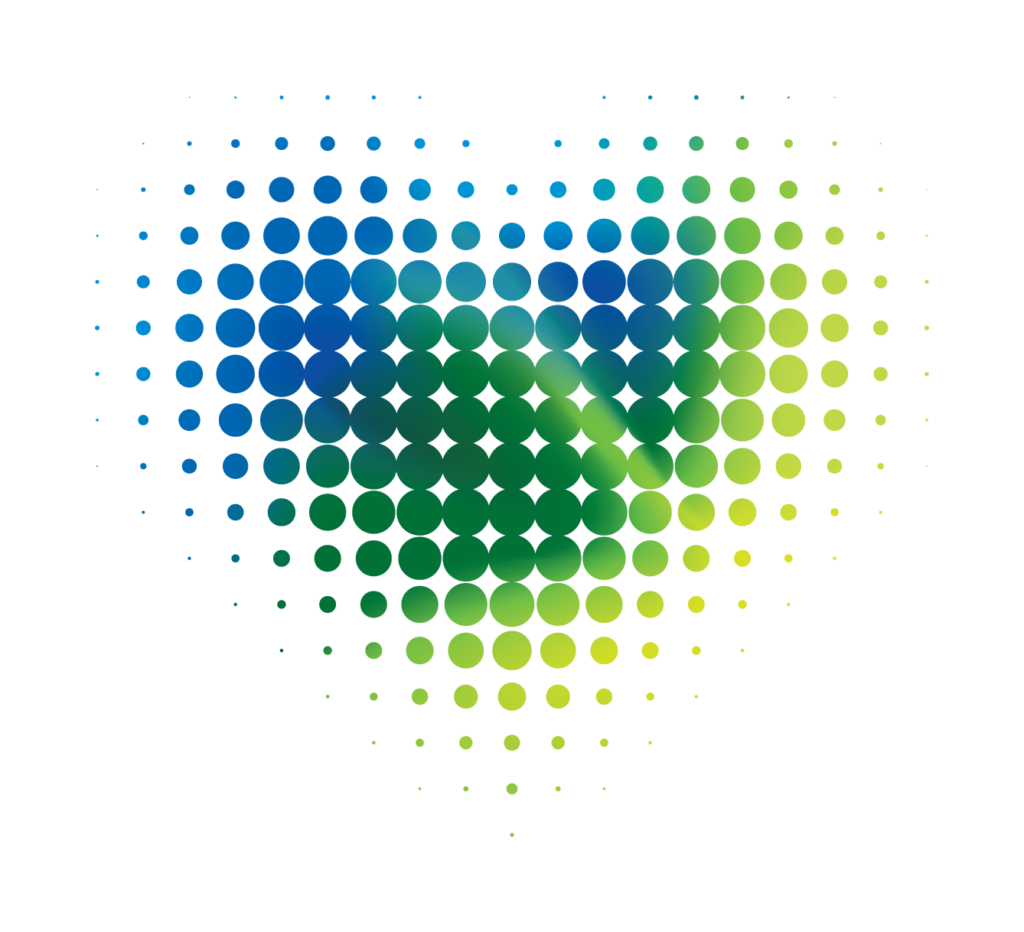 INDUSTRY LEADERSHIP
- purification efficiency and noise levels

An all-inclusive clean air solution that combines the best of both our technologies to provide your premises with improved health, less sick days, energy and productivity.

The air indoors is more than five times worse than the outdoor air, even in the most polluted cities. The LightAir Pure solution - powered by the CellFlow technology - will ensure clean indoor air free from pollution.

We have packaged clean air as a service. By subscribing to clean air, you receive all the benefits without having to think about anything other than taking deep breaths of clean and healthy air.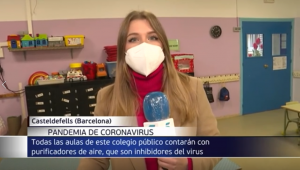 Technology is an added protective layer in the fight against the spread of infections.
Read More »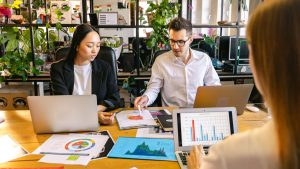 Let's avoid fatigue and lack of concentration in the office. Research shows that clean air is central to enabling top performance for the whole working day.
Read More »