Did you know you can reduce sick leave at your workplace by as much as 20 percent? Research and actual cases show how air purifiers and antiviral technology create an indoor environment where people stay healthy.
We spend about a third of our day at work, where we often meet a variety of people – both known and unknown.
So the risk of contracting an infection here is excellent, partly because we spend so much time with each other, and partly because most people have contact with other people during the day. At the same time, there is a generally increased risk of various diseases if the level of harmful particles is constantly elevated. Something that is unfortunately all too common in schools and offices in urban environments.
Fortunately, there are simple methods to reduce infection risks and particle levels on the premises. Because freeing the indoor air of viruses and harmful particles minimizes the risk of infection spreading.
You can achieve this by having both air purifiers and virus inhibitors installed. For example, LightAir Health + offers "clean air as a service", where you don't have to install anything yourself, and you can ignore maintenance and ongoing functionality, while not tying up any capital. The idea is that you and your employees can focus on work, while taking in clean and virus-free air with every breath.
We get healthier from clean air
Researchers at the Karolinska Institute have tested the patented technology for virus inhibition. They concluded that when the virus inhibitor was running, there was no spread of infection at all, while three out of four test animals became infected when it was not active. This result speaks for itself.
In practical use, LightAir's Swedish-developed technologies have reduced sick leave in workplaces around the country. The unique offer, which combines air purifiers with antivirals, was developed mainly to focus on office environments and schools. Individual users have confirmed how they feel better in the workplace through reduced problems with asthma and allergies, for example, while the total number of illnesses was significantly reduced.
"I have felt safe at work and stayed healthy," says Eva Petré Rege, Head of Accounts Receivable at Coor, a leading Swedish facility management company. "I felt mentally good here in the office during the corona pandemic, thanks to the virus inhibitors."
Coor had LightAir Health+ installed at its head office in Stockholm and a larger call center in Dalarna, a bit further north in Sweden, as well as other locations. LightAir handles ongoing maintenance such as filter changes and ensures that everything works as it should. Coor's employees don't have to lift a finger to breathe clean air at work.
"We put these air purifiers and antivirals to the test," says Maria Sjödin, site manager at Coor's call center in Dalarna. "Only one individual among all of us who worked on-site during the pandemic got covid, and that person infected no one else in the office."
Clear the air and cut out a fifth of sick days
Dirty air is bad for health. It can contain a wide range of harmful substances such as viruses, bacteria, allergens, printer particles, dust, mold spores and not least traffic pollution, if the premises are in an urban environment. Harmful particles spread specific diseases while studies show how the accumulated particle content constantly increases the risks of both short-term and long-term diseases.
"When we installed LightAir, we received very positive feedback, especially from parents who have chronically ill children," says Maria Nordvall, head of the preschool at Bromma Enskilda Skola, who early on signed up for a subscription of clean and virus-free air from LightAir.
The school in Bromma, a part of Stockholm, also found that they succeeded in reducing sick leave by as much as 20 percent, thanks to the fact that the highly efficient air purifiers remove more than 99 percent of a variety of hazardous particles.
At the same time, the virus inhibitors neutralize as much as 97 percent of various airborne viruses while they're still in the air – and without them having to pass through a filter. Simply put, researchers at the Karolinska Institute, among others, have shown how viruses are neutralized when their protein shells are attacked by the antiviral technology, with the result that they no longer can attach to and infect human cells.
Tailor-made for offices and schools
"With our tailor-made solution for offices and schools, we often come in to alleviate everyday challenges for employees or pupils with special needs, such as allergies, asthma or chronic diseases," says Fredrik Backlund, CMO for LightAir Health+.
Rather quickly, customers discover that nearly everyone experiences the improvements in air quality, and that sick leave goes down and productivity goes up.
"It is fundamental that we developed our solution from the very beginning around efficiency, noise levels, energy consumption, simplicity and design," adds Backlund. "These are areas of strict requirements, regardless of whether we are talking about a classroom in the suburbs or a fintech company downtown. At the same time, our greatest satisfaction is often when we see what a vast difference we make for individuals. For example, for a schoolchild with cystic fibrosis, or for a software developer who struggles with severe pollen problems for five months every year."
Increase productivity and reduce sick leave – reach out for free consultation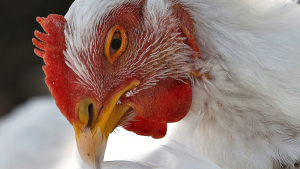 Bird flu is ravaging several regions in Europe. Earlier this winter, large parts of southern Sweden was classified as a high-risk area for the further spread of this virus infection. At the same time, there is proven technology that helps us with improved virus control.
Read More »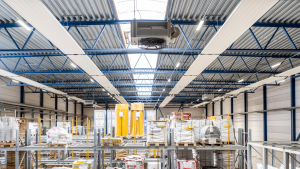 Particle-intensive industry purifies air with crushingly low life cycle costs. Learn more about how Sto Scandinavia meets its tough challenges in a factory and warehouse in Linköping.
Read More »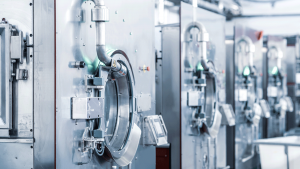 LightAir has signed a framework agreement regarding air purification with Elis Textil Sverige AB, part of Europe's leading group in textile and hygiene services. In general, specific challenges are found in the laundry industry due to high particulate levels, which are inevitably generated by handling large quantities of textiles.
Read More »