Technical solutions have helped humanity move forward since time immemorial. Technology should also be a given tool for fighting the spread of virus infections. An important lesson from the coronavirus era is that initially stubborn misconceptions must not obscure the view ahead.
Strong protective measures against the spread of infection should have a long and lasting lifespan. And they shouldn't depend on the commitment of individuals, in order to deliver broad benefits. This is even more important now that we are starting to adapt society, offices and schools to the "new normal".
There are current technologies that constitute important layers of protection 24/7 in the great battle to strengthen our general resistance to various types of viruses.  From advanced ionization that attacks the protein shell of a virus to improved ventilation, UV radiation and AI solutions. This makes it surprising that technology has been overlooked in many recent discussions about protective measures against viruses and pandemics.
Regardless of whether we focus on the present or the future, using scientifically proven technologies should be obvious. These can provide a basic layer of protection, complementing all the other measures that are available to create a strong overall protection.
Confident and unfortunate statements initially
The corona pandemic has been rippling back and forth for a long time, and the  sars-cov-2 virus is something we will have to learn to live with for a while longer. Unfortunately, through mutations and completely new viruses, we will also experience other pandemics in the future.
Viruses and the spread of infection are hardly something new in the history of mankind. Mutations of the current and the emergence of completely new viruses mean that we will experience new epidemic  diseases in the future, which can develop into pandemics. Therefore, it is important that we constantly refine our tools, and not least learn from how we have acted during the recent coronavirus challenge.
A fundamental mistake to avoid as far as possible is the tendency to take initial absolute positions. The World Health Organization (WHO), like most national health authorities, said from the outset that the coronavirus was by no means contagious via the air. Ongoing recommendations, statements and activities were based for far too long on this initial position. However, these assessments and early statements were proved over time to be incorrect.
Adjusted tone and communication
New thinking and new knowledge acquisition have led the WHO and most other authorities around the world to back up early and overly confident statements that the coronavirus isn't airborne. They are now much more careful in how they express themselves and state that even viruses of the sars-cov-2 type can be both droplets and aerosols in size, and they can remain in the air for a relatively long time. Thus factors such as air exchange and air purification suddenly become important and need greater attention and clarity.
Today we can state that most authorities and organizations have revised their initial perception of airborne infection. That's fine, but based on the gradual and rather slow adjustment to this reassessment, large parts of society also missed important technical solutions that could have reduced the general spread of infection earlier.
Much can and will be said about the corona pandemic era. Two mistakes we should not repeat are to draw hasty conclusions, and to not use more technology in the fight against major and minor virus outbreaks.
Download whitepaper on "Technology - a forgotten layer of protection in the fight against the spread of infections"
Subscribe to our newsletter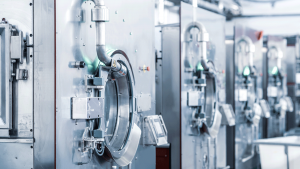 LightAir has signed a framework agreement regarding air purification with Elis Textil Sverige AB, part of Europe's leading group in textile and hygiene services. In general, specific challenges are found in the laundry industry due to high particulate levels, which are inevitably generated by handling large quantities of textiles.
Read More »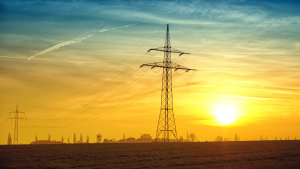 Four simple tips on how to calculate the best solution at the lowest cost for clean air. Download a calculation tool with detailed areas you need to scrutinize.
Read More »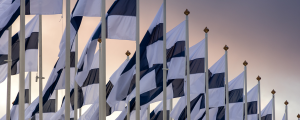 LightAir's local partner Industless Oy has won a public tender with a municipality in Finland. The deal concerns subscriptions within air purification and the commercial segment, primarily for office and school environments.
Read More »