The deal concerns subscriptions within air purification and the commercial segment, primarily for office and school environments. Deliveries will occur as "call-offs" during the next 15 months, and the framework agreement is estimated to include at least 300 units.
"Our long-term growth strategy focuses on providing clean and virus-free air to various companies and organizations through B2B sales," says Lars Liljeholm, CEO of LightAir. "Through previous acquisitions, we have improved the position within what we call Professional Solutions, focusing on heavier industrial customers as well as the commercial segment, which mainly consists of solutions for offices and schools."
Earlier this year, LightAir acquired Cair AB after the two companies had long collaborated on the air purification technology today fully marketed under the name LightAir CellFlow. There was great industrial logic in complementary product offerings within the commercial and industrial segments.
"Industless has deep experience in the Finnish market for air purification and has long been a dealer for Cair's product range," says Sami Toivonen, CEO of Industless. "We know the strength of the CellFlow technology in terms of efficiency, energy consumption and noise levels. The fact that Cair is now part of LightAir greatly improves and facilitates our local work. The number of potential customers for this leading offer is large in Finland. It is gratifying that we can now add another major public procurement to our earnings and look forward to our continued journey with LightAir."
Active air purification is also of increasing interest and importance among Swedish offices, schools and industries. Clean air contributes to increased productivity and a healthier environment with lower sickness absence and reduced production losses. In addition to the concrete advantages of efficient and silent air purification, LightAir's patented technologies have significant competitive advantages regarding the total life cycle costs. Among other things, through fewer filter changes, but above all through significantly lower energy consumption than competing solutions.
Subscribe to our newsletter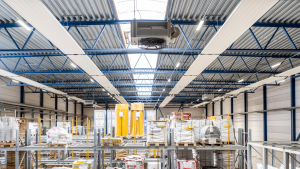 Particle-intensive industry purifies air with crushingly low life cycle costs. Sto Scandinavia meets its tough challenges in the factory and warehouse in Linköping.
Read More »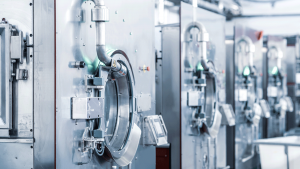 LightAir has signed a framework agreement regarding air purification with Elis Textil Sverige AB, part of Europe's leading group in textile and hygiene services. In general, specific challenges are found in the laundry industry due to high particulate levels, which are inevitably generated by handling large quantities of textiles.
Read More »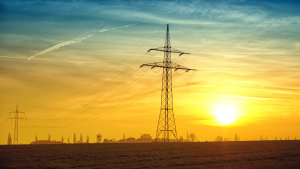 Four simple tips on how to calculate the best solution at the lowest cost for clean air. Download a calculation tool with detailed areas you need to scrutinize.
Read More »