The season for Norovirus (often called the winter vomiting bug) has officially begun. The Swedish Public Health Agency estimates that the spread of infection in the coming months may be extra high, after being almost entirely absent last year. The media and virologists are following developments weekly, and they constantly underline the importance of good hand hygiene, which is very important. But there is also a role for protective technology in this area, which is often overlooked. There is technology that has been scientifically proven to effectively fight the calicivirus, which is the root of Norovirus.
Due to restrictions and measures linked to the ongoing pandemic caused by the sars-cov-2 virus, the calicivirus family, which includes Norovirus, has had a meager spread in recent years.
But the spread of Norovirus is currently in full swing and has apparently returned to more normal levels. Several observers point out that this year's spread risks becoming extra strong.
It has previously been noted how the spread of the RS virus in the fall was at a much higher level than expected in many Western countries. This is based on more children than usual lacking protection for the disease after last year's non-spread. A similar development may now occur regarding the calicivirus, and thus the winter vomiting bug.
"This coming season could be worse than usual," comments epidemiologist Elsie Ydring at the Swedish Public Health Agency in an article in leading Swedish daily Dagens Nyheter.
Winter vomiting is not a so-called "notifiable disease". Therefore, there are no reliable statistics about how many people seek medical care due to the calicivirus.
Therefore, we have to emphasize that all forecasts are based on assessments. No one can know anything for sure, not least because people who have had the winter vomiting bug only achieve a short period of immunity and can suffer a repeat of the same illness shortly after recovering. So a milder or more powerful outbreak one year may not directly impact the following year's variant.
Regardless, the calicivirus is well-known for how contagious it is. It has also been shown to survive well over a week in the air and is contagious even in low concentrations.
However, there are ways to protect ourselves against airborne viruses. LightAir IonFlow has proven itself in a seven-year study conducted by researchers at the Karolinska Institute. Their in-depth report shows how this Swedish-developed technology neutralizes the calicivirus while it is in the air and thus offers effective protection against the spread of Norovirus, the winter vomiting bug.
This anti-virus technology is an essential component of the LightAir Health+ offering, which is offered as a service, primarily to offices and schools. The offer has been greatly appreciated and just last year was awarded the International Facility Management Association's Nordic Innovation Prize.

——-
Read more on how LightAir IonFlow is scientifically proven to destroy virus in the air and on surfaces
English pdf         Swedish pdf
Increase productivity and reduce sick leave – reach out for free consultation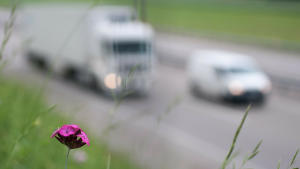 Tech-savvy Audi achieves the advantages of ionization with their Air Quality Package, enabling clean and fresh air while driving.
Read More »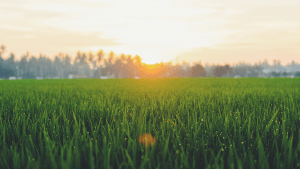 Summer is just around the corner. But for some, this means a recurring problem that could cause reduced concentration and workability – pollen allergies. Must our job performance be affected by seasonal changes?
Read More »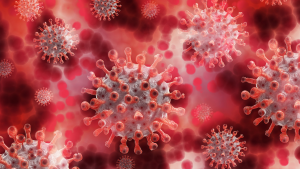 The Swiss cheese model – a popular explanatory model for virus control
Read More »