The Jacint Verdaguer School, located near the Barcelona airport in Catalonia, has "bet on innovation" with the start of the new semester – a scientifically proven air purification solution.
Going back to school after the Christmas break worries many families, with the spike in infections due to the sixth wave. For this reason, a school in Castelldefels (close to Barcelona) installed air purification systems before re-opening classrooms in January 2022.
All classrooms at the Jacint Verdaguer School have a commercial-grade air purifier combined with a virus inhibitor, that destroys viruses immediately while they're still in the air. This dual protection minimizes the spreading of viruses, such as sars-cov-2, and eliminates bacteria, allergens and pollution.
The technology is noiseless and can work 24/7 while fighting the spread of infections like Covid-19, winter vomiting bug and influenza, and provides air free from pollen and contamination such as traffic pollution
The director of the educational center, Francesc Morilla, comments in local media that the system is an additional layer of safety provided 24 hours a day if needed, and "doesn't make any noise or disturbance in classrooms."

The experience gained due to the advance of the pandemic led the school to "bet on innovation". At the same time, they haven't forgotten other measures in their fight against the spread of infections. "There is hydroalcoholic gel, and teachers and families enter the school through a temperature detecting chamber," adds Morilla.
The solution for air purification immediately proved its capabilities when the indoor AQI (Air Quality Index) was lowered from an initial 105 (very high) to 4 (very low) after operating for just seven minutes in the classroom. Particulate matter (PM) measurements showed substantial improvement in that short time span, decreasing from 38 to 1 for PM2.5 and from 4200 to 360 for PM 0.3.
Subscribe to our newsletter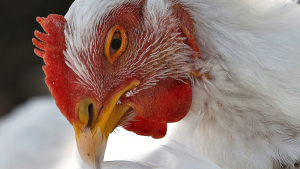 Bird flu is ravaging several regions in Europe. Earlier this winter, large parts of southern Sweden was classified as a high-risk area for the further spread of this virus infection. At the same time, there is proven technology that helps us with improved virus control.
Read More »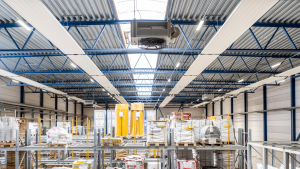 Particle-intensive industry purifies air with crushingly low life cycle costs. Learn more about how Sto Scandinavia meets its tough challenges in a factory and warehouse in Linköping.
Read More »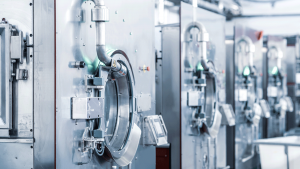 LightAir has signed a framework agreement regarding air purification with Elis Textil Sverige AB, part of Europe's leading group in textile and hygiene services. In general, specific challenges are found in the laundry industry due to high particulate levels, which are inevitably generated by handling large quantities of textiles.
Read More »