When investing in air purification, you need to do a professional LCC analysis regarding the life cycle cost of different solutions. You can read more about the LCC concept here. This article gives you specific and tangible tips on how to look deeper into in your clean air procurement.
Regardless of whether you call it LCC or Total Cost of Ownership (TCO), this is where you need to do your homework.
By focusing on LCC, you get a complete basis for decision-making. You can quickly identify what is driving costs and create long-term predictability regarding finances and resource consumption. At the same time, you'll know which questions to ask potential suppliers, making comparison shopping easier.
Basics for being up to the task
Any  air purification solution must, of course, first and foremost clean the air effectively and down to the smallest particle size desirable for the premises in question. Different options can offer significant differences in efficiency. The cleaning must also occur continuously, and preferably without making too much noise, which is of great importance for offices and homes. All these parameters can differ greatly between different products and sometimes feel confusing.
For example, not everyone remembers that the decibel scale is logarithmic – 10 dB extra is a sound level ten times higher! Many players in the industry also prefer to only talk about sound levels produced by the lowest operating mode, while emphasizing efficiency on the highest.
LCC in air purification
The questions above are about essential functionality and capacity, which is critical to evaluate different proposals. Once you have achieved this level of basic facts in your procurement, you can move on to a more professional level – a simple and complete LCC analysis.
When it comes to the life cycle cost of air purification specifically, there are four particular areas that you should scrutinize closely:
The investment cost – the price of the air purifiers is a given sub-component when you assess a whole life cycle cost. But with lifespans of ten years or more, it does not have as decisive a role as you might initially think.
Energy costs – even before today's sky-high energy prices, it could amount to a difference of hundreds of dollars or euros per month when operating more comprehensive solutions for air purification. There are many examples where the first year's energy cost is more than the purchase itself. How many kW is needed to efficiently power your alternative solutions per hour, day and year?
Filter costs – many players in the market seem to be in the filter business rather than the air purification business. How often do you need to change the filters to achieve adequate air purification? What does the gradual decline in effectiveness look like after X number of weeks of use? This repeated cost depends on how often you need to change the filter, e.g., every six weeks or every nine months.
Service costs – how often do you need to order professional service and maintenance for the air to be cleaned to the desired level? Are there parts you can take care of yourself instead of bringing in outside service people?

As always, ask questions and take references. You can also easily download this calculation template to evaluate different solutions. Be inspired by the questions that need to be asked and create your own assessment for a professional and successful decision regarding clean air on your premises. For the sake of simplicity, we have included the basic facts about LightAir's industrial offers, to make your comparisons quickly and easily.
¤ ¤ ¤
LightAir is confident in our technology's advantages regarding purification capacity, scalability and generated sound levels. In addition, we have yet to come across any competitor close to the low life cycle cost (LCC) we can offer. It applies consistently throughout our product portfolio, covering the three major segments of the world market: Industrial, Commercial and Consumer. Do you want to know more? Follow our blog! Or contact us directly for a dialog.

Subscribe to our newsletter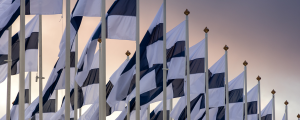 LightAir's local partner Industless Oy has won a public tender with a municipality in Finland. The deal concerns subscriptions within air purification and the commercial segment, primarily for office and school environments.
Read More »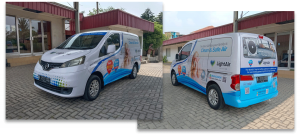 Since spring 2022, LightAir has partnered with Indonesian Medici and its founder and owner, Ardi Joanda. A test launch of the commercial offer against mainly office environments in the capital Jakarta has turned out well, with several completed installations during the summer.
Read More »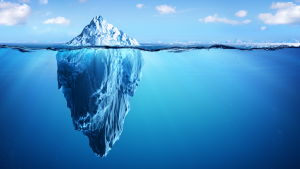 Make wise decisions by calculating a product's Life Cycle Cost (LCC). Regardless of whether you buy a solution personally or professionally, it is of course the total cost of the delivery that you should focus on.
Read More »