Let's avoid fatigue and lack of concentration in the office. Research shows that clean air is central to enabling top performance for the whole working day.
Clean and healthy office air is crucial for productivity, as well as for everyone's need for well-being and health.
Unhealthy air is exactly what it sounds like – air that contains harmful substances. In general, 20 percent of the harmful particles in an office come from outside, but as much as 80 percent are generated by activities on the premises.
Studies from Harvard T.H. Chan School of Public Health show how air quality within an office can have significant impacts on employees' cognitive function, including response times and ability to focus.
Substances that affect productivity are those that make us feel ill or "not on top of things". Traffic pollution, printer particles and mold spores can, for example, cause respiratory problems and cause asthma to develop and worsen. And when it comes to allergens from animals or plants, allergy sufferers in the workplace will be negatively affected and have difficulty maintaining productivity.
Taken together, all these particles and substances make us tired, unproductive employees who also risk headaches and illnesses. In other words, clean air is vital for maintaining high productivity in the workplace.
Time to clear the air
But how do you make sure that the office air quality is top-notch throughout the day?
Opening windows or increasing ventilation are often  neither efficient nor viable alternatives. The choice is straightforward. We can either stick our heads in the sand, so to speak,  and keep inhaling harmful particles —  or we can use innovative air purification technology for better health and increased productivity.

What is required are effective and quiet air purifiers adapted to the specific challenges in the office environment and ensure that the air is free of harmful particles. Dangerous and troublesome particles – from pollen and mold to viruses, exhaust fumes, and bacteria – must be removed.
If we succeed in this, we will of course have employees who are healthier, more alert and more productive. We will also gain a sense of security that our work environment is safe to be in and that it actively contributes to increased well-being. You simply create a humanly sustainable working day.
An award-winning and hassle-free service offer
In addition, with the award-winning LightAir Health+ service, you don't even have to think about things like installation, maintenance or unexpected costs. This subscription solution is a flexible way to get clean air at a fixed price without having to do a single thing yourself.
The offer combines patented and Swedish-developed air purification technologies with scientifically proven virus inhibitors. The latter neutralize a variety of airborne viruses immediately, without the need to trap them in a filter. During a multi-year study, researchers at the Karolinska Institute found that the antiviral technology breaks down the protein shell of virus particles so that they can no longer infect human cells. So, in addition to minimizing levels of harmful particles in the office, LightAir Health+ also effectively reduces the spread of infections in the office.
Bad air can be somewhat of an invisible problem that many of us barely think about in our daily jobs. But the problem is very serious and there are also very tangible solutions to meet these challenges. Ultimately, it is up to us to choose either the head-in-the-sand approach, or innovative air purification technologies.
—————————-
Studies from Harvard:
– Office air quality may affect employees' cognition, productivity
Subscribe to our newsletter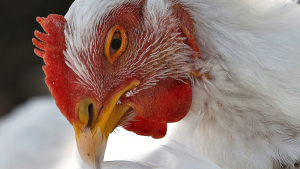 Bird flu is ravaging several regions in Europe. Earlier this winter, large parts of southern Sweden was classified as a high-risk area for the further spread of this virus infection. At the same time, there is proven technology that helps us with improved virus control.
Read More »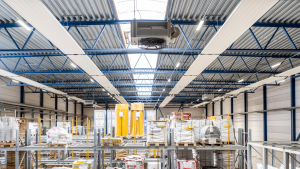 Particle-intensive industry purifies air with crushingly low life cycle costs. Learn more about how Sto Scandinavia meets its tough challenges in a factory and warehouse in Linköping.
Read More »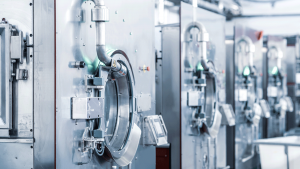 LightAir has signed a framework agreement regarding air purification with Elis Textil Sverige AB, part of Europe's leading group in textile and hygiene services. In general, specific challenges are found in the laundry industry due to high particulate levels, which are inevitably generated by handling large quantities of textiles.
Read More »