Is it possible to reduce the risk of your employees being infected with influenza and other viruses in the workplace? It is, and research and practical cases have shown that this protection is easy to implement.
The flu can be extra challenging this season. A contributing reason is that so many avoided the flu – and other types of viruses – during the 2020-2021 season. The tough measures we all took against COVID-19 meant that other viruses, such as the RS virus and the calicivirus that causes vomiting, were also absent.
But this year, they're back again. Most workplaces have reopened, and infections are once again poised to start spreading there. The virus spreads when people meet, especially indoors at the office, where we spend longer periods of time with each other.
Many viral diseases are airborne, and they also occur as droplet infections . If someone coughs in the room, many particles remain in the air, and you then inhale them as you pass.
But what if they could be neutralized to make them harmless? To do this, you'll need proven modern technology to take on the challenge, preferably immediately, without the virus first passing through a filter in a corner of the room.
This technology is available, has been tested by independent research institutes, and is part of a simple offer where you can subscribe to clean and virus-free air. For a fixed monthly cost, you can now reduce the risk of infection spreading in the workplace by simply installing a combination of efficient air purifiers and scientifically proven antiviral technology.
"I became really interested when I realized that the technology at LightAir had evidence from a seven-year independent study led by the Karolinska Institute," says Mattias Wahlgren, Group Innovation Manager at Coor, which has about thirty subscriptions for LightAir air purifiers and virus inhibitors in a variety of office environments and meeting rooms.
Because they subscribe to the packages, they do not have to worry about maintenance or operations. LightAir handles everything.
Doesn't just remove viruses
Wahlgren says that many of those he talks to about the technology see the virus inhibitor as a COVID-19 killer. But he believes that an even greater value is in how well it works against other viruses, both the traditional cold and new variants of SARS, for example. Research reports have shown how the technology neutralizes viruses by attacking their protein shells, preventing  them to enter and infect human cells.
The offer, LightAir Health+, also includes high-efficiency air purifiers, which filter out as much as 99.9 percent of all harmful bacteria, microbes, mold spores, allergens and other particles in the air that make people feel tired and unwell.
"The market is flooded with products that claim to provide clean air, even free from viruses. But very few have convincing scientific evidence," says Wahlgren, and points out that productivity in the workplace is primarily determined by the number of sick days and how alert the staff is when at work .
Can be a tough season 21/22
Not everyone will be infected. Immunity and other mitigating factors cause some to be less affected by influenza and different types of viruses. But this year, many have been uninfected for a long time, which means that more people are at risk of being affected.
We see examples of this among children. RS virus is thriving right now since the population's immunity is lower than average. This virus had an early start to the season and then increased very rapidly.
According to the latest information from the Swedish Public Health Agency, it is too early to say how the flu season will develop. But with the double protection that air purifiers antiviral technology provide, you can prevent the air in the workplace from contributing to the spread of infections.
—————-
5 quick facts about LightAir Health+
The air purifiers filter 99.9 percent of the air's harmful substances, such as bacteria, mold spores, viruses, printer particles, allergens, pollen, traffic pollution, etc.
The virus inhibitors neutralize 97 percent of airborne viruses, while they're still in the air and without passing through a filter
Offered as a subscription solution — Clean Air as a Service — where installation and maintenance are handled completely by LightAir, at a fixed monthly cost
You do not have to concern yourself with operations, warranties or capital expenditures. The service is entirely predictable, while you avoid administration and unexpected costs.
This Swedish-developed and award-winning offer has doubled the number of subscribers every six months in recent years and now continues its expansion with many well-known reference customers.
Increase productivity and reduce sick leave – reach out for free consultation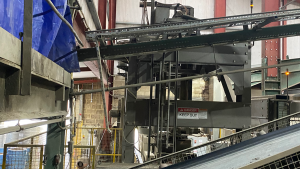 Cement factory in Essex invests in Swedish technology for cleaner air — the British cement producer Lignacite has now installed a variety of air purifier from LightAir.
Read More »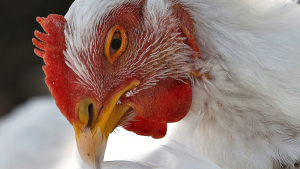 Bird flu is ravaging several regions in Europe. Earlier this winter, large parts of southern Sweden was classified as a high-risk area for the further spread of this virus infection. At the same time, there is proven technology that helps us with improved virus control.
Read More »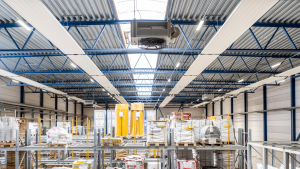 Particle-intensive industry purifies air with crushingly low life cycle costs. Learn more about how Sto Scandinavia meets its tough challenges in a factory and warehouse in Linköping.
Read More »