Since spring 2022, LightAir has partnered with Indonesian Medici and its founder and owner, Ardi Joanda. A test launch of the commercial offer against mainly office environments in the capital Jakarta has turned out well, with several completed installations during the summer.
The initial successes have now led to a deepened investment on Medici's part. For a few weeks, something that we at LightAir naturally judge to be the multimillion-dollar city's best-looking service car has been rolling on Jakarta's streets.
The company PT Medici Graha Indonesia has around fifty employees in sales and service, with a focus on, among other things, ventilation and air conditioning vis-à-vis both companies and households.
"The collaboration with Medici has started from a modest level, but it has grown all the time — week by week and month by month," says LightAir's COO Roger Sogge, who is internally responsible for international partnerships. "I am hugely impressed by Ardi and his entrepreneurship. He is a pleasure to work with as during our weekly contacts, and he bursts with questions, ideas and, not least, has an ever-growing number of requests and proposed solutions he wants to discuss."
The company Medici has its background and established network of contacts, mainly in what LightAir calls Hospitality, emphasizing hotels and restaurants. During the summer, the concept of LightAir Health+ has primarily been sold to several offices within, among other things, finance and insurance.
"Indonesia may be far away, but we have constant contacts and exchanges with Ardi and his people in Jakarta. The successful start for Medici shows how we can take our Swedish-developed concept and be successful in a local market. We want and must succeed in stated key markets, while partnerships in other markets and entrepreneurs like Ardi will contribute positively to our development as we advance," Sogge concludes. LightAir Health+ is a service concept for clean and virus-free air based on the patented CellFlow and IonFlow technologies. The concept has been awarded the International Facility Management Association's Nordic Innovation Award. At the time of writing, most installations can be found in LightAir's Nordic home market and then primarily in Sweden and Finland.
Subscribe to our newsletter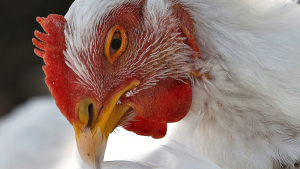 Bird flu is ravaging several regions in Europe. Earlier this winter, large parts of southern Sweden was classified as a high-risk area for the further spread of this virus infection. At the same time, there is proven technology that helps us with improved virus control.
Read More »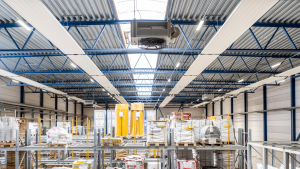 Particle-intensive industry purifies air with crushingly low life cycle costs. Learn more about how Sto Scandinavia meets its tough challenges in a factory and warehouse in Linköping.
Read More »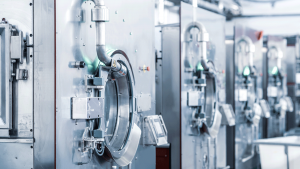 LightAir has signed a framework agreement regarding air purification with Elis Textil Sverige AB, part of Europe's leading group in textile and hygiene services. In general, specific challenges are found in the laundry industry due to high particulate levels, which are inevitably generated by handling large quantities of textiles.
Read More »