LightAir signs framework agreement with Elis
Regarding air purification with Elis Textil Sverige AB, part of Europe's leading group in textile and hygiene services
LightAir has signed a framework agreement regarding air purification with Elis Textil Sverige AB, part of Europe's leading group in textile and hygiene services. In general, specific challenges are found in the laundry industry due to high particulate levels, which are inevitably generated by handling large quantities of textiles.
By nature, the indoor air in laundry operations usually contains a vast number of particles, which implies challenges with the work environment as well as increased cleaning needs and fire risks. There are also particles, such as cotton and terry, which can be recycled for environmental and cost reasons.
Elis is a leading player in the Swedish market and offers comprehensive rental solutions for hygiene and textile services. Hundreds of thousands of work clothes, carpets, drying cloths, bed, bath, and table textiles circulate daily between Eli's laundries and their customers in healthcare, industry, trade, clean rooms, hotels, and restaurants.
"As in other industries, clean air in laundries naturally contributes to a healthier and more pleasant working environment. Elis is an award-winning employer and well-known for working very actively with sustainability and the environment. This naturally means that they also want to place great emphasis on good indoor air," says Lars Liljeholm, CEO of LightAir. "For a few years now, four of Eli's Swedish laundries have been using our technology. The framework agreement is Eli's only one in air purification and is a direct result of our work to deepen existing customer relationships included in last year's acquisitions. The agreement is intended to facilitate future procurements, as it now applies continuously and includes air purification at a set price for all Eli's Swedish laundries."
In 2022, LightAir carried out an acquisition of Cair AB, after the two companies had collaborated for several years on the air purification technology that is today fully marketed under the name LightAir CellFlow DEP. In addition to the concrete benefits of efficient and silent air purification in a variety of industries, this patented technology has major competitive advantages in terms of total life cycle costs. Among other things through fewer filter changes, but mainly through low energy consumption.
Elis Textil Sverige AB (formerly known as Berendsen) is part of the listed French Elis S/A which is present in 29 countries in Europe and Latin America. With headquarters in Malmö, Elis Sweden employs 1,600 employees at 25 facilities across the country and has a turnover of SEK 2.1 billion per year. In 2020, Elis became the first company in Sweden to be certified for its work towards the UN's global sustainability goals.
Prenumerera på vårt nyhetsbrev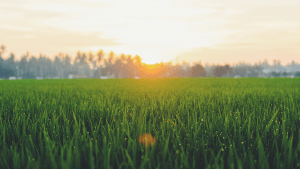 Säsongen är fantastisk – för de flesta av oss. Men för vissa innebär det ett återkommande problem som kan leda till minskad koncentration och arbetsförmåga – pollenallergi. Måste vår arbetsprestation eller våra skolresultat påverkas av säsongsförändringar?
Read More »
Tillbaks till blogg Tillbaks till blogg Previous image Next image DELA DEN HÄR ARTIKELN Facebook Twitter LinkedIn LightAirs partner Habitat Solutions BV har sålt virushämmande
Read More »
Tillbaks till blogg Tillbaks till blogg 24 månaders luftreningsabonnemang för kontor och skolor Previous image Next image DELA DEN HÄR ARTIKELN Facebook Twitter LinkedIn LightAirhar
Read More »