Your business area?
LightAir is your B2B expert in commercial and industrial air purification – providing clean and healthy air in every possible environment.
Thousands of installations within offices, schools and industries

Efficient air purification at noise levels unheard of
Improve the wellbeing and reduce the sick days at the office. With unique and patented technology, we enable you to focus on your core business.

Providing inclusiveness in your classrooms
Naturally, working in education means that you nurture and develop talents. Does the environment help or hinder? Clean air equals inclusion and equality in the classroom.

Industrial / Warehouses & industries
Crushingly low industrial LCC​
​

What life-cycle cost (LCC) are you aiming for? Our solutions are easy to compare with others and even easier to choose.



Why offer clean and healthy air at medical premises?
Offering medical and dental clinics a healthy indoor air environment free from harmful pollution particles and contagious infections. Among our references are leading university hospitals in Finland.

Why offer clean air in your facility?​
​
Want to make your guests feel safer and welcomed by clean and safe air? We're here to help — independently if talking about hotel rooms, dinner areas, conference halls or a gym.



Why invest in healthy animals?​​
​

Regardless of crops or animals, providing a healthy and viable production environment is vital. Clean air is a basis for any successful cultivation.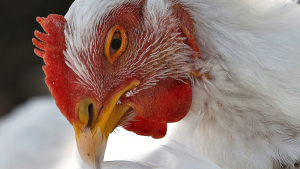 Industrial
Bird flu is ravaging several regions in Europe. Earlier this winter, large parts of southern Sweden was classified as a high-risk area for the further spread of this virus infection. At the same time, there is proven technology that helps us with improved virus control.
Read More »
"I want evidence and really liked that the Karolinska Institute had conducted an independent study for seven years on the IonFlow technology."
"IonFlow technology has a clear inhibition on viral entry already within 30 minutes"
"The increased productivity is a positive side effect. An investment in LightAir is primarily a powerful way for us to promote employee health."
"I believe that the virus inhibitors can reduce students' and staff's colds and seasonal illnesses in the future. And if a SARS variant appears, it feels safe to have LightAir in place."
"Now we're quite pleased to have found a solution with a proven technology that minimizes airborne viruses and filters out harmful ultra-fine particles"
Increase productivity and reduce sick leave – reach out for free consultation