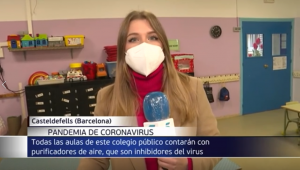 Technology is an added protective layer in the fight against the spread of infections.
Read More »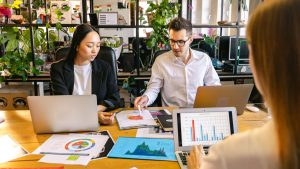 Let's avoid fatigue and lack of concentration in the office. Research shows that clean air is central to enabling top performance for the whole working day.
Read More »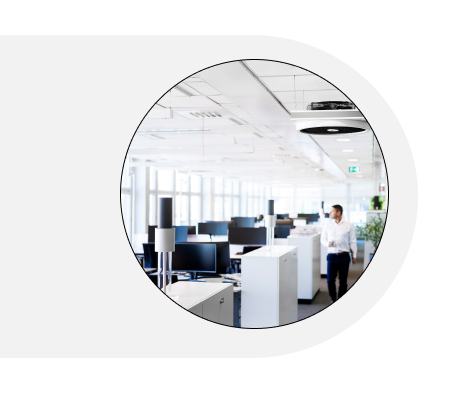 Health | Productivity | Sustainability
Double protection – air purifiers and virus inhibitor
Tailor-made for offices and schools
Reduce sick days up to 20%
Lowering sick days by as much as 20%
Investing in Health+ to provide clean and healthy air will raise the energy and production levels within your organization. There will be significantly reduced difficulties from allergies and asthma, for example. 
By reducing the spread of airborne diseases, many of our customers have reported a 20% reduction in sick days.
Let's do the math together.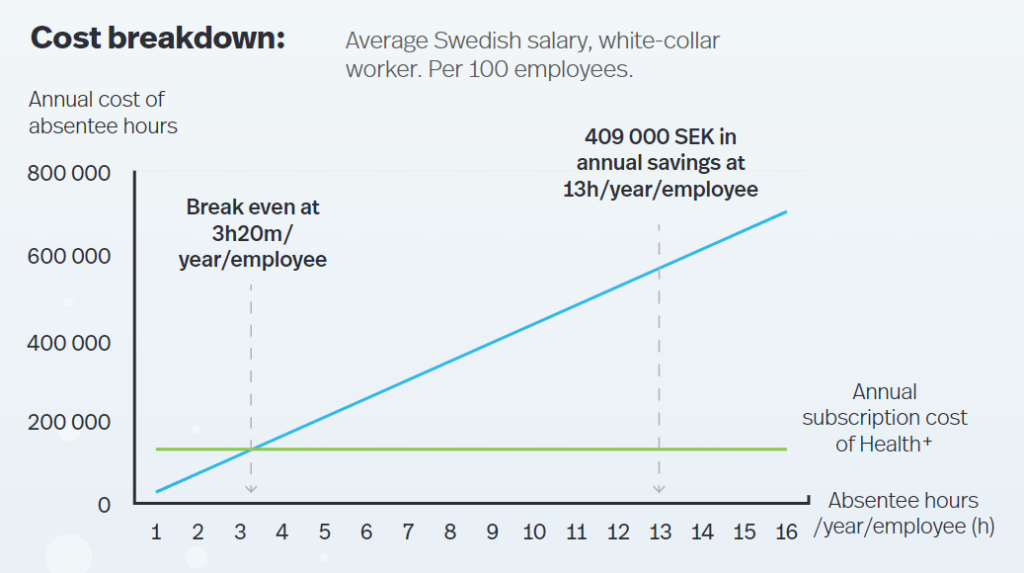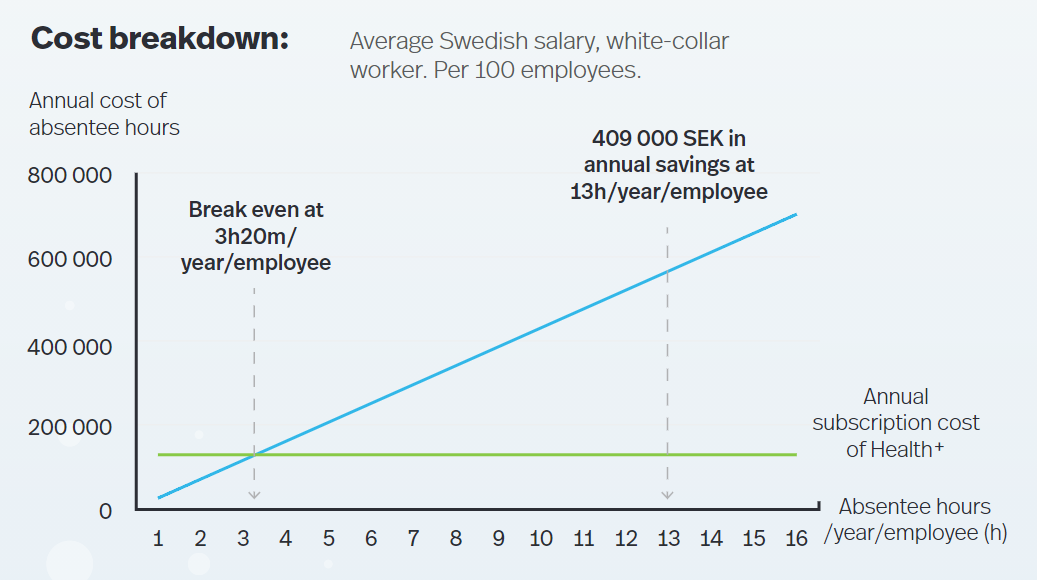 "I want evidence and really liked that the Karolinska Institute had conducted an independent study for seven years on the IonFlow technology."
"The increased productivity is a positive side effect. An investment in LightAir is primarily a powerful way for us to promote employee health."
Join our family of certified companies
Increase productivity and reduce sick leave – reach out for free consultation
LightAir Health+
- an easy explainer of the double protection solution
Two separate and independent scientific reports, using different test methods and different viruses, have shown that LightAir IonFlow technology effectively neutralizes the infectivity of engineered coronaviruses, as well as influenza virus, calicivirus and rotavirus – which makes them harmless to human cells.
INDUSTRY LEADERSHIP
- purification efficiency and noise levels

An all-inclusive clean air solution that combines the best of both our technologies to provide your premises with improved health, less sick days, energy and productivity.

The air indoors is more than five times worse than the outdoor air, even in the most polluted cities. The LightAir Pure solution - powered by the CellFlow technology - will ensure clean indoor air free from pollution.

We have packaged clean air as a service. By subscribing to clean air, you receive all the benefits without having to think about anything other than taking deep breaths of clean and healthy air.