Nature is in full bloom, and pollen levels are high. One in four Swedes suffers from allergies, and for many it is challenging to navigate office life again in the aftermath of the pandemic. The same is likely true of most other western economies. Research shows that the total particle amount we are exposed to affects us negatively, which may explain why allergy problems are even more common in cities. 
The pollen season can be divided into three periods: spring when deciduous trees bloom, summer with grass, and late summer/fall for mugwort. Pollen periodically builds up higher concentrations where the wind carries it in the air. 
Symptoms of pollen-related allergies include general fatigue, runny noses, red and dry eyes, and recurrent sneezing. 
Aside from taking medications that hopefully don't lead to more fatigue, pollen allergy sufferers are often worried about how these seasonal changes will affect them. Many ponder how to cope with the everyday work-life balance.
Researcher Lars-Olaf Cardell of the Karolinska Institute (KI) commented in Svenska Dagbladet regarding his research on the extent and costs of pollen allergy. At the Swedish companies he surveyed, employees with pollen allergy stated that their work capacity was negatively affected, with sneezing and sniffling all day long. 
According to the KI study, lower productivity, which in turn becomes sick leave, costs Swedish companies just over $1,000 per employed allergy sufferer. The total cost to society is estimated at over $1.3 billion.
The hidden costs of allergies are large – mainly because the majority of us continue working as usual, but with less energy and more discomfort. And this is not only hard on the individual. Co-workers suffer in the office landscape as well, being around sneezing and coughing. 
Reduced discomfort increases well-being and performance
So what can pollen allergy sufferers do besides start a medications in a reasonable time?
In addition to being open with their allergies, especially at work, the Allergy and Asthma Association of Sweden recommends changing your sheets, wiping surfaces more often and rinsing your nose after being outside. And for those who prefer outdoor training, do this early in the morning or late in the evening when the pollen levels are much lower.
Another question is what employers can do for their employees with seasonal allergies? In addition to previous tips, proven commercial air purification is recommended for relieving symptoms by reducing unhealthy particles (including pollen) from indoor air at the office. Poor air is something that many of us at work hardly ever think about – ''the invisible problem''. 
The consequences of air purification in the office
In addition to reducing pollen problems, the air becomes clearer to breathe, with fewer fine particles that are caused by, for example cars and computer printers, and we get more alert in the afternoon. Furthermore, there are possibilities for double protection through the installation of scientifically proven virus inhibitors. These counteract the spread of seasonal flu and winter vomiting, for example – regardless of whether it is pollen season or not. 
Talented and ambitious employees should be given the best possible conditions for increased productivity and creativity. Clean air should be part of that solution for everyone. 
¤ ¤ ¤
According to a long-standing research project led by the Karolinska Institute (KI), LightAir's IonFlow technology has been found to break down the protein shell so that viruses no longer can infect human cells. The levels of harmful particles as well as the spread of infection are thus minimized in the office during working hours. Light Air Health+ is our subscription solution, providing air purifiers and antivirals where you don't have to think about installation, maintenance, or unexpected costs – simply fresh and clean air at a fixed price. 
Subscribe to our newsletter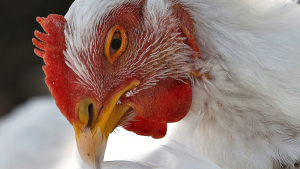 Bird flu is ravaging several regions in Europe. Earlier this winter, large parts of southern Sweden was classified as a high-risk area for the further spread of this virus infection. At the same time, there is proven technology that helps us with improved virus control.
Read More »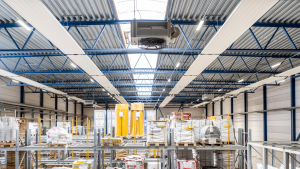 Particle-intensive industry purifies air with crushingly low life cycle costs. Learn more about how Sto Scandinavia meets its tough challenges in a factory and warehouse in Linköping.
Read More »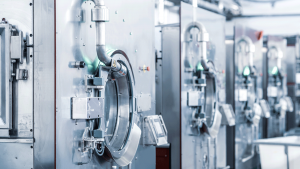 LightAir has signed a framework agreement regarding air purification with Elis Textil Sverige AB, part of Europe's leading group in textile and hygiene services. In general, specific challenges are found in the laundry industry due to high particulate levels, which are inevitably generated by handling large quantities of textiles.
Read More »