The World Health Organization (WHO) recently revised its guidelines on air quality and our global air pollution challenges. Together with climate change, air quality is stated to be one of the greatest environmental threats to human health. Evidence from a growing knowledge base indicates that no level of air pollution can be considered acceptable for humans, which has resulted in WHO significantly cutting almost all the accepted particle levels in the organization's guidelines.
WHO's Air Quality Guidelines (AQG) clearly shows a number of human injuries caused by air pollution at significantly lower concentrations than previously understood. Since the latest update of the global guidelines in 2005 there has been a significant increase in research and evidence showing how air pollution affects various aspects of our health.
After a systematic review of the accumulated evidence, WHO  has adjusted almost all AQG levels downwards. It also warns that exceeding the new air quality guidelines is associated with significant health risks, while we can save millions of lives if we can stick to them.
Disease burden at the level of global health risks such as unhealthy diet and tobacco smoking
Each year, exposure to air pollutants is estimated to cause seven million premature deaths and result in injury to millions more healthy lives.   In children, this may include decreased lung growth and function, respiratory infections and worsening asthma. In adults, heart disease and stroke due to air pollution are the most common causes of premature death.  Evidence of other adverse effects such as diabetes and neurodegenerative diseases is also presented. This puts the disease burden caused by air pollution on a par with other major global health risks, such as unhealthy diets and tobacco smoking. 
WHO states that the health risks associated with particles equal to or less than 10 and 2.5 microns (µm) in diameter (PM10 and PM2.5 respectively) are of particular relevance to public health. Both PM2.5 and PM10 can penetrate deep into the lungs, but PM2.5 can even enter the bloodstream, resulting in cardiovascular diseases and respiratory effects, and can also adversely affect other organs.
Development has gone in the wrong direction – but there are solutions
Of concern is the finding that more than 90% of the world population in 2019 lived in areas where concentrations exceeded the higher 2005 air quality guidelines for long-term exposure to PM2.5. At the same time, it is possible to actively counteract this trend. Countries with strong politically driven improvements in poor air quality have often seen a marked reduction in air pollution. At the same time, declines in air quality over the past 30 years were less noticeable in regions with already reasonably good air quality.
According to a quick scenario analysis, WHO estimates that almost 80% of deaths related to PM2.5 could have been avoided worldwide, if current air pollution levels were reduced to those proposed in the updated guidelines. At the same time, the achievement of specified sub-goals would reduce the disease burden, of which the greatest benefit would be observed in countries with high concentrations of fine particles (PM2.5) and large populations.
20,000 liters of air per day
"Regarding outdoor air quality, there are of course big differences between urban and rural areas, or between different countries or regions," comments Lars Liljeholm, CEO of LightAir. "This is not only a challenge for densely populated areas in fast-growing economies. Many locations in the western world have sky-high particle levels that affect people negatively, as each adult individual breathes 20,000 liters of air per day. While this external pressure should in no way be underestimated when looking at the air quality of offices and schools, we must remember that about 80 percent of the particles in indoor air are actually created by indoor activities and equipment."
LightAir offers offices, schools and homes innovative solutions for effective air purification and virus control. Offered technologies clear 99.99% of particles as small as PM0.1, which is equal to specific viruses or hazardous traffic pollution generated from combustion engines.
"I can hardly imagine a better driving force for my colleagues and me than working with clean and virus-free air," Liljeholm concludes. "We work daily with these challenging issues, and it is extremely stimulating to deliver a real difference in people's daily lives and ultimately improve the health of society."
Subscribe to our newsletter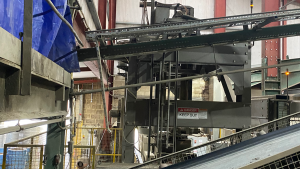 Cement factory in Essex invests in Swedish technology for cleaner air — the British cement producer Lignacite has now installed a variety of air purifier from LightAir.
Read More »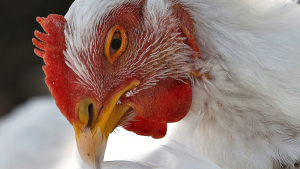 Bird flu is ravaging several regions in Europe. Earlier this winter, large parts of southern Sweden was classified as a high-risk area for the further spread of this virus infection. At the same time, there is proven technology that helps us with improved virus control.
Read More »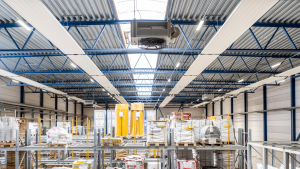 Particle-intensive industry purifies air with crushingly low life cycle costs. Learn more about how Sto Scandinavia meets its tough challenges in a factory and warehouse in Linköping.
Read More »