Fixing cleaner air
is our thing
An investment in clean and healthy air raises energy and production levels. We have solutions for the whole business - from the production environment to the lunchroom, office and boardroom.
From the largest industrial and warehouse premises to offices and schools.
Learn more about our technologies
or read test reports and LightAir's clean air blog.

Test reports and scientific studies
Explore scientific evidence and test reports from accredited testing institutes around the world.

The technology - how it works
With unique technology, we make it better.


Two unique technologies that in different ways use ionization to neutralize harmful particles.

Deepen your knowledge and insights through our blog!


Regularly updated with interesting articles - spanning our entire field of expertise.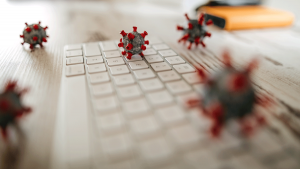 Health
We are facing a tough virus autumn and flu winter with an increased spread of infection in offices and classrooms. Lessons from the pandemic years should be drawn, including the possibility of adding technology as one of the layers of protection in the fight against viruses and influenza.
Read more "
Were your questions answered?
If you have further questions, please get in touch. 
We know it can be difficult to compare products and figure out which solution and how many units will be best for your environment. We are here to help you!
We look forward to hearing from you!
Please check our support page or fill in the form.