Increased risk of avian influenza in Eurorpa
- purified air provides better protection
Bird flu is raging in several parts of Europe. During the early winter of 2022/23, the Swedish Board of Agriculture has classified large parts of southern Sweden as a high-risk area for the further spread of this viral infection. At the same time, there is proven technology that helps us with improved virus control.
Avian influenza is a viral disease that occurs mainly in wild birds and can spread to domestic birds. As well as putting animals at risk of suffering and death, the disease often causes significant economic damage. As recently as 2020, around 2.5 million infected domestic birds had to be killed in Sweden and concerns about new outbreaks are constantly high.
LightAir's technology has been shown in various scientific studies to reduce the spread of, for example, winter vomiting as well as influenza type A, which includes viruses that cause swine and bird flu. 
Neighbouring countries affected - Sweden introduced high risk areas
In an article in Dagens Nyheter, the situation at the beginning of the winter was assessed as critical regarding avian influenza in Sweden. This by Malin Grand, epidemiologist at the National Veterinary Institute, SVA.
The critical situation also applies to major markets such as Germany, the UK and the Netherlands. The risk of the virus spreading is continuously monitored with great attention by many European authorities.
The last reported case of avian influenza in Sweden occurred in January 2023. In November 2022, the Swedish Board of Agriculture had introduced a number of so-called high-risk areas in parts of southern Sweden, including Halland, Blekinge and Skåne. These areas are characterized by a particularly high risk of the spread of infection and where stricter guidelines have been introduced, such as the requirement that domestic birds must absolutely be kept indoors.
Risks and consequences
In case of a possible wider outbreak of avian influenza, the mortality rate of the poultry population would be very high. There are different forms of infection and the so-called highly pathogenic form leads to very high mortality, causes epidemics that can spread rapidly, destroy the poultry industry and result in strict trade restrictions.
Infected farms would have to cull large numbers of animals - whether infected or not - and impose many other restrictions. The production of food products such as chicken and eggs would face significant costs and supply problems to the food trade. At the height of the bird flu outbreak, for example, there was a shortage of eggs in Sweden.
Spread of infection mainly via wild birds
The main spread of avian influenza is thought to be via bird droppings from aquatic birds. A basic recommendation is therefore to avoid contact between domestic and wild birds. This is also a direct rule in high-risk areas, where domestic birds should be kept entirely indoors.
There have been reports that the virus can spread to other mammals, including widespread species such as foxes and seals. However, the risk of transmission of the virus to humans is low, but possible with occasional cases with mild or no symptoms. The virus can of course change, which is constantly monitored and controlled by national and international authorities.
At the time of writing, there should be no need to worry about the consumption of eggs or chicken, for example. But how can we prevent disease and viruses - apart from careful hygiene and vaccination if available?
Study at KI shows 97% reduction in infection rates
The pandemic we all lived through in recent years has highlighted the need to add technology to the toolbox of resistance to viral infections. There are scientifically proven technologies that attack different viruses by destroying the protein shell of the virus.
A seven-year research project at Karolinska Institutet clearly shows how LightAir IonFlow neutralizes influenza virus type A (including viruses that cause seasonal, swine and bird flu), rotavirus and calicivirus by losing their ability to spread up to 97%. Scientists at the IrsiCaixa Research Institute have also shown how the technology has a similar effect on specially designed viruses that mimic SARS-CoV-2, which causes COVID-19.
The technology prevents the spread of disease, reduces infections, enables a broader solution and protects against multiple types of viruses - already in the air and also on surfaces.
Various authorities such as health and agricultural authorities have guidelines and recommendations on how best to prevent the spread of viruses in society. By adding an additional layer of effective air cleaning, we can proactively reduce the risks and not just reactively react. This applies to the spread of viruses in all kinds of environments, from classrooms and workplaces to industrial floors and animal houses. A virus is a virus, whether we are sitting on a designer sofa or standing in a stall.
Subscribe to our newsletter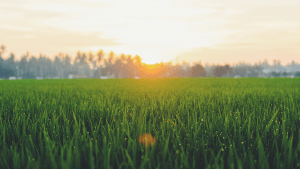 The season is great - for most of us. But for some, it presents a recurring problem that can lead to reduced concentration and work performance - pollen allergy. Should our work performance or school results be affected by seasonal changes?
Read more "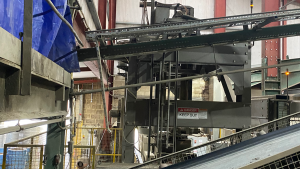 Essex cement factory invests in Swedish technology for cleaner air - British cement manufacturer Lignacite has now installed various air purifiers from LightAir.
Read more "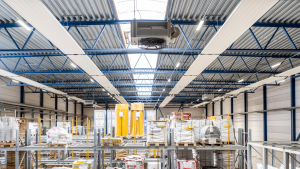 Particle-intensive industry cleans air with crushingly low life cycle costs. Read more about how Sto Scandinavia meets its tough challenges in a factory and warehouse in Linköping.
Read more "