Sto got cleaner air at lower cost
Particle-intensive industry cleans air with remarkably low life-cycle costs
Linköping is the Scandinavian headquarters of a German group, with an associated factory for plaster and cement-related building materials. Unhealthy particles are unavoidable as most of the ingredients in the production consist of pure sand. A good indoor air quality has been solved by an efficient air purification system, with a remarkably low life cycle cost.

"Air purification is not new to Sto and our operations in Linköping"says Jonas Nittberg, maintenance manager at Sto Scandinavia. "Already in the early 2000s, a solution with traditional HEPA technology was installed. Through regular filter changes, we stayed well below the limit values set by the authorities and in union agreements."
"I was relatively new in my role as a maintenance manager when we learned about LightAir's offering and technology by chance. Naturally, we were interested in the possibilities of better cleaning at a lower cost."
"The self-cleaning makes it much easier and we have never had lower particle levels"
Sto currently uses seven large self-cleaning industrial air purifiers(CellFlow DEP) for its contiguous factory and warehouse premises, covering more than 34,000 m³. The intensive production process also uses bulk dust removal and process extraction to reduce the high particle content that is inevitable when handling sand and rock materials. The air cleaners cover mainly the large storage areas and the main task is to reduce the general particle content.
"The metrics have never been better, so we are very happy with our choice to go with LightAir. The fact that the reindeer are easy to manage on an ongoing basis with their self-cleaning solution adds further value."
The air purification also brings concrete benefits to the warehouse and delivery team in getting the products to the Nordic market. Dusty inventory is a well-known dilemma in the logistics industry. Air purification can make a big difference in both deliveries and reduced costs for ongoing cleaning.
"Like all warehouses, we have a lot of vehicles, including our own trucks, that are constantly moving in and out of the premises. This means that a lot of dust and particles are created and swirled around. While health is paramount, the air purifiers also help us to deliver the freshest possible shipments to our customers."
----------
Download the complete case in pdf format on how Sto Scandinavia has achieved cleaner air at lower cost
Swedish PDF | English PDF
Subscribe to our newsletter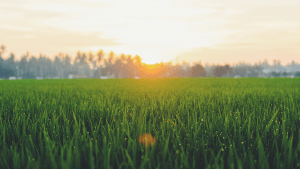 The season is great - for most of us. But for some, it presents a recurring problem that can lead to reduced concentration and work performance - pollen allergy. Should our work performance or school results be affected by seasonal changes?
Read more "
Back to blog Back to blog Previous image Next image SHARE THIS ARTICLE Facebook Twitter LinkedIn LightAir's partner Habitat Solutions BV has sold anti-virus solutions
Read more "
Back to blog Back to blog 24-month air purification subscription for offices and schools Previous image Next image SHARE THIS ARTICLE Facebook Twitter LinkedIn LightAirhar
Read more "