Professional Solutions
Using Swedish and patented technology, LightAir is the leading expert in industrial and commercial air purification.
Clean air - for heavy industries, large warehouses and the finest offices

LightAir CellFlow Industrial Series
Whether heavy metal or choral singing
Our product portfolio solves challenges from those of the heaviest industries to medieval churches. From the largest automated warehouses to the sweatiest locker rooms. No one beats us in terms of effective air cleaning and life cycle costs.

Narrow niche with deep expertise
Clean air is essential, but rarely the focus of offices and schools. With an Americanized expression, LightAir is "an inch wide and a mile deep" in this niche. Through clean and virus-free air, let us together create the best possible conditions for performance in your premises.

From the industrial floor to the boardroom
Indoor air is extremely important in all types of premises. It affects quality of life in general, but also energy levels and productivity - for people and sometimes machines.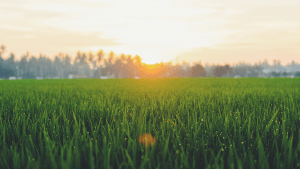 Health
The season is great - for most of us. But for some, it presents a recurring problem that can lead to reduced concentration and work performance - pollen allergy. Should our work performance or school results be affected by seasonal changes?
Read more "
"I want evidence and really liked that the Karolinska Institute had conducted an independent study over seven years on the technology."
"IonFlow technology has a clear inhibition of virus entry already within 30 minutes"
"The increased productivity is a positive side effect. An investment in LightAir is primarily a powerful way for us to promote employee health."
"I think the virus inhibitors can reduce colds and seasonal illnesses among students and staff in the future. And if a SARS variant emerges, it's reassuring to have LightAir in place."
"Now we are pleased to have found a solution with a proven technology that minimizes airborne viruses and filters out harmful ultra-fine particles."
Increase productivity and reduce sick leave - contact us for a free consultation.